Almost every episode of Suits has a dose of awesomeness to it, it's extremely hard to select the best from them and make a list, but we have been able to find a list of top 5 awesome hair raising
Harvey Specter moments
.
I don't have dreams, I have goals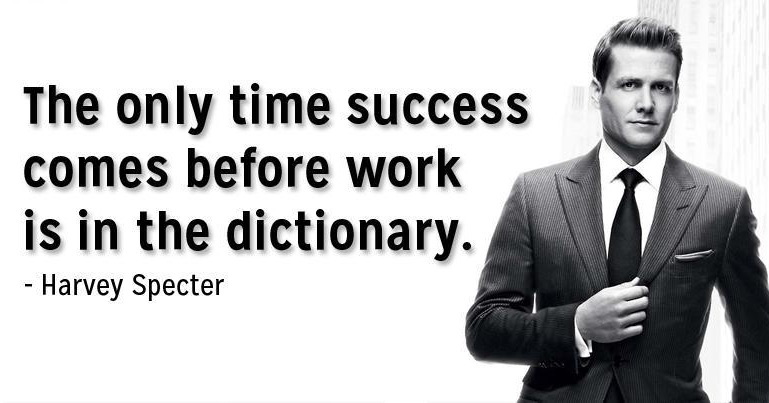 The only time success comes before work is in the dictionary
You know who cries the hardest in the Miss America Pageant? The Winner! Because she knows she can't win again and winners always want to
Sometimes good guys gotta do bad things to make the bad guys pay
When I got here, I dominated. They thought I worked a 100 hours a day. Now, no matter what time I get in, nobody questions my ability to get the job done. Get it through your head, first impressions last. You start behind the eight ball, you'll never get in front.